Wiley House Concerts, Inc. is a non-profit organization formed to offer a venue, forum, or event where emerging and established artists can perform for the community and the community can support the arts through attendance or donations to the events.  
ABOUT WILEY HOUSE CONCERTS
Wiley House Concerts was founded by Tammy & Thaddeus Wiley in an effort to bring live original music to their local community. The concept began simply by hosting backyard house concerts for friends and family at their private residence, but quickly grew into something so much more. Interest peaked to offer support in both hosting the events as well as contributing to the artists working to showcase their talent for the right audience.

The Wileys formed WHC and branched into a 501(c)(3) public charity to offer more sustainable support to the performing arts, music education and individual artists of many different talents. After independently purchasing, renovating, and establishing what is now the MUIC4LIFE Living Arts Center in Clearwater, the Wileys opened their doors as a permanent home base to the Wiley House Concerts organization bringing national, independent and upcoming artists to the listening room stage.

In the community, the WHC family takes special pride in participating in volunteer programs on behalf of the organization. From instrument drives for underprivileged music students, to offering school based volunteer hours, or even the entire venue itself to local nonprofit performing arts organizations, WHC is working diligently to brighten the community in a very unique way.

Funds received into the organization go to independent artist fees, sustainability of the venue, and sponsorships to other organizations and events which share in our mission.
We hope to create a special home in the Clearwater, Florida community for patrons and artists for many years to come.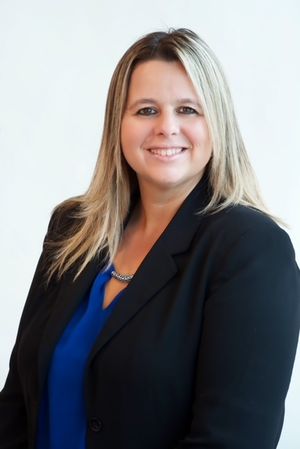 Tammy Wiley
Executive Director/Co-Founder
Tammy's drive for supporting the arts comes from deep within and with over 25 years of professional administrative and event experience, she knew she could bring WILEY HOUSE CONCERTS to life, opening doors within the community and across the nation.  Tammy grew up surrounded by music within her own family, so it is no surprise she married into a family full of that same musical talent and appreciation.  Tammy brings a soulful dedication to professionalism and is a rock to the organization.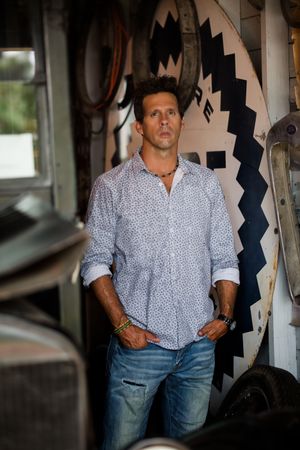 Thaddeus Wiley
Artistic Director/Co-Founder
Thaddeus is the heartbeat of WILEY HOUSE CONCERTS.  A lifetime musician himself, he is passionate about the creation and talent behind all genres of music and artistic performers. Thaddeus lends his talent, expertise, and our entire organization as a platform for independent artists and performers to showcase their personal talents.  With a professional background in property management and specialized construction, Thaddeus has poured an abundance of sweat equity into the MUSIC4LIFE building itself, creating an unmatched atmosphere.  Keep your eyes open as you never know where you will find him...in the sound booth, behind the drumkit, in the spotlight himself, or hiding in the back watching a soulful experience form a new friend on stage.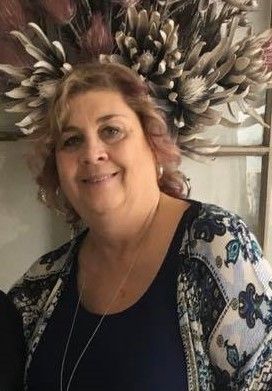 Laurie Shaw
Director, Member Management
Laurie will take on as much music as her heart can handle and spreads the warmth to all of those around her.  A true supporter, Laurie works tirelessly in her spare time to unite music supporters around the globe who share in their passion for keeping live music a part of our lives.  Laurie works professionally managing a mortgage team, but will always make time to talk with you about music or WILEY HOUSE CONCERTS.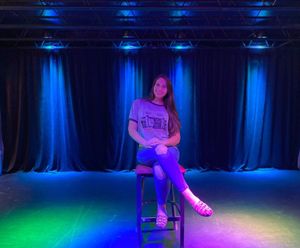 Kayla Kaser
Director, Secretary, Social Media
Kayla is our WHC secretary and one of our rockin' board members. Kayla has grown up with music her entire life and was an active member of several choirs throughout grade school. She participated in choirs at the county and state level and performed at a variety of places ranging from school auditoriums to Disney Parks. Kayla enjoys most genres of music and loves Taylor Swift. When she is not listening to music at home with her husband and pets, you can find her managing a local vet clinic while helping all kinds of furry, feathered, and scaley animals!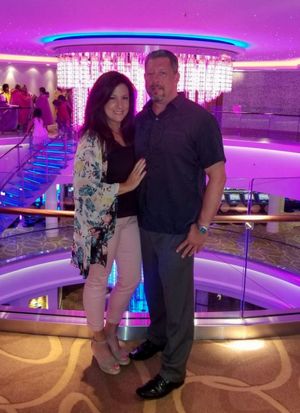 Joy Davis
Director, Photographer
Hi my name is Joy Davis, I'm originally from NY but have been a Florida resident for over 30 years.  My husband Doug and I have been married for 15 years and have been blessed with 4 awesome children.  We have been a big supporter of Wiley House Concerts from the beginning and while I'm not musically inclined, I have a deep passion for the arts.  I opened Joy Davis Photography in 2017 so you will usually find me with a camera in hand.  I always say my superpower is to freeze time, capturing moments that would otherwise be forgotten.  The dedication, the passion and the out pour of love that The Wiley House Concerts puts back in to the community is why I have decided to become a board member.  Looking forward to creating epic memories that will last a life time. (I'll have the photos to prove it!)